Best Power Washing and Window Cleaning Service in Phoenix, Arizona
Schedule Online for an Estimate or Service
About South Mountain Window Cleaning
South Mountain Window Cleaning, LLC is the top-rated window cleaning service in Phoenix, Arizona. We offer full service commercial and residential window cleaning to our clients valley-wide. With over 300 five-star Google reviews, it is apparent that our clients are pleased with our service. We are a proud vendor for Amazon and Google Home Services. Our window cleaning technicians are all clean-cut, polite, and well trained. We seek out and hire only the best. Whether you have a 1-bedroom condo or a 100,000 square foot commercial property, you can rely on South Mountain Window Cleaning, LLC to restore your property's curb appeal. Reach out to us today to get a fast and free quote for any of your cleaning needs.
South Mountain Window Cleaning FAQs
Some Happy Customers From Our 400+ Reviews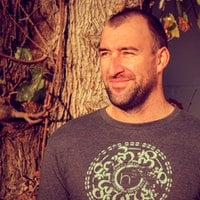 Kevin Harper
Pheonix, AZ
What can't these guys do? I saw a post yesterday of the monsoon and they stated job security. lol I laughed. I show up to work this morning and my temp banner was almost blown away last night. So I was like hmmm who to call. They answered at 7am and was here by 8:15 and competed by 8:25am this morning. I love small biz. True hard working individual who care about the customer experience. Oh and I set up bi weekly window cleanings with them. Killed 2 birds one stone.
Heidi Lovato
Phoenix, AZ
I am very happy with South Mountain Window Cleaning and the great job they did cleaning the windows at our home! We had the inside and outside along with our screens cleaned today. The communication from the initial estimate to the cleaning day was outstanding! They showed up on time and it was just an overall great experience. We will use them again and I highly recommend them to anyone who wants clean windows in their home or business.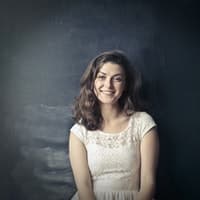 Allie Farmer
Phoenix, AZ
I just hired South Mountain Window Cleaning again to clean windows and stucco on our new house. They went way out of their way to drive to the edge of QC and San Tan Valley and did not charge me extra! They did another amazing job. Since they had a little more time than they had originally planned for, they heat washed my driveway for free. My husband cannot stop bragging about the oil stains being removed ! Super impressive work as always! Thank you very much!
South Mountain Window Cleaning's Core Services
Window Cleaners Near Me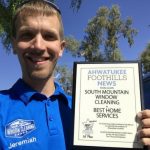 The Benefits of Hiring a Commercial Window Cleaner Prescott, AZ- Window cleaning is a crucial part of keeping your office, retail store or building
Read More »
#1 Rated Window Washing & Pressure Washing Phoenix AZ
Ready For Us To Do The Dirty Work?
We promise to provide to you the best cleaning experience you've ever had.
There's a reason we're the #1 cleaning company in AZ and we'd love to show you why!
All Of Our 5 Star Services
Window Cleaning
A professional Window Cleaning service can make your home feel clean and inviting while allowing more natural light to fill your home.
House Washing
Our house washing service is a must have to keep your home looking great and if you're selling your home it will provide a great return on investment.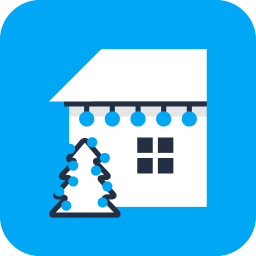 Christmas Lights
Our Christmas light service is all inclusive. We handle the installation, maintenance, removal and provide custom cut, professional grade LED lighting.
Power Washing
Our power washing services are safe and effective and a must have service to maintain a clean exterior of your home or commercial building.
Rust Removal
Rust removal services are affordable and will safely and effectively wash away all of the unsightly stains around your business area.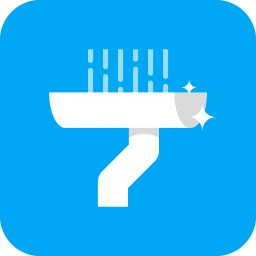 Gutter Cleaning
Having a routine gutter cleaning on your home or building can save you thousands of dollars. Clogged gutters can cause water damage to your roof and siding,
Solar Panel Cleaning
Solar panel cleaning not only protects your investment in solar energy but also increases the efficiency in which your solar panels can perform.
Garbage Bin Cleaning
Our dumpster pad cleaning services will keep your commercial building clean and safe while keeping odors and unwanted pests away from your business.
Flat Surface Cleaning
Our flat surface pressure washing services can clean your driveways, walkways, decks, parking lots and any flat surfaces that are dirty or stained.
Customer Service Is Our #1 Priority
Get An Instant Quote Here For Our Services